Tonight I'm going out to eat dinner with my husband and mother-in-law.  Unless I'm eating out at a place that I know specifically serves gluten-free dishes, I need to do some research ahead of time.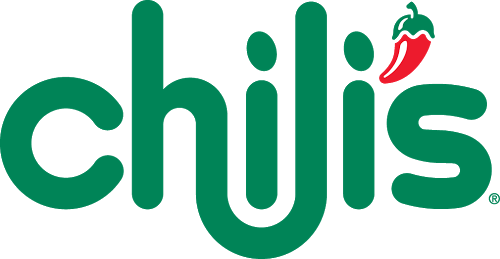 Tonight we are going to have dinner at Chili's Grill & Bar.  Eating at a place like Chili's gets a little tough because there is so much chance of cross-contamination.  You really have to plan out your meal in advance.  This may sound daunting, but it's really not.  Planning ahead of time helps me to know that what I will be ordering is safe and helps me to relax and have fun once I get to the restaurant.  So, I thought it might be interesting to show you how I research restaurants before I go out to eat.
1. The first step is always go the restaurants website and look over their menu.
2. See if the restaurant you are eating at has a gluten-free menu.  If not, look for the Allergen Menu.  Chili's Allergen Menu is a little hidden, but it can be found on the regular menu page.  You can view it by clicking here.
Chili's used to offer a gluten-free menu right on their website, but it seems that they have removed this option.  The Allergen Menu is the next best option because you can truly see each allergen that is in a food item.  I really like the layout of Chili's Allergen Menu.  I love how it easily shows items that may has cross-contamination.  Seeing this helps me to make healthy decisions and know what is safe and what is not.
3. Read through the entire Allergen Menu checking out all your options.  If there's something that you really want, figure out how you can make the meal work so you can ask your server for adjustments when you get the restaurant.  I really want to order a Fajita tonight, but I know that the flour tortillas contain gluten.  Looking over the Allergen Menu I see that Chili's offers all-natural corn tortillas that are gluten-free!  An easy substitution that I can request to make the meal safe for me to eat.
4. Take a picture with your phone of the Allergen Menu for easy reference for when you get to the restaurant in-case you need to choose a backup meal.  Also, write down what you are planning on ordering so it's easier for you to let the server know what substitutions you require.
5. Always let the server know you are gluten-free.  This lets them know to prepare your food away from others to limit the cross-contamination risk.
And that is basically all the steps.  The main thing is to be prepared.  Know your choices, even if that involves research ahead of time.  Yes, it takes a little time, but it's totally worth it.  Looking over the Allergen Menu really helps me to make informed choices so I don't get sick.  And now I know what I will have tonight when I go out to the restaurant, so all I have to do now is go the restaurant and have fun.  Based on my research I was able to make a Mindful Unique Decision to keep myself healthy and that's what living M.U.D. is all about.  It's hard eating out when you're gluten-free, but it's not impossible.  Just plan ahead and research research research.  
Another quick tip.  If you are under a restaurants' website, and can't locate an allergen menu or gluten-free menu, call the restaurant directly to see if they offer gluten-free options.  I have done this many times, and sometimes I'm happily surprised to find out that yes there are gluten-free options.  If not, then you know you need to plan on going somewhere else, and isn't that better than going all the way to a restaurant only to find out you can't eat anything?
I've actually learned to love being gluten-free.  It makes me more informed and helps me to make healthy choices.  I've learned to ask for things that I need, and advocate for myself.  Yes, sometimes I miss the old days where I could just go out to eat anything I wanted.  But, I definitely do not miss all the health problems I had!  So, I happily embrace living gluten-free and learn how to navigate and make healthy decisions in a world full of gluten!
---
This is my own personal review and I have not received any compensation for it.  Follow me on BlogLovin and Instagram.